The "PVC" armchair is an armchair designed in 2002 and made in 2004. It uses the PVC plumbing pipes as the base bricks. With these pipes, we have elbows, T (with angles at almost 90°), "plugs" to close the pipe. Two plywood sheets made the back and seat of the chair. The "LC2" armchair, by Corbusier, undoubtedly inspired it, and probably the "Blue and red" chair by Gerrit Rietveld, too. The idea was to create a minimal armchair that anyone could build in their apartment with a reduced number of tools (PVC glue, hacksaw, drill).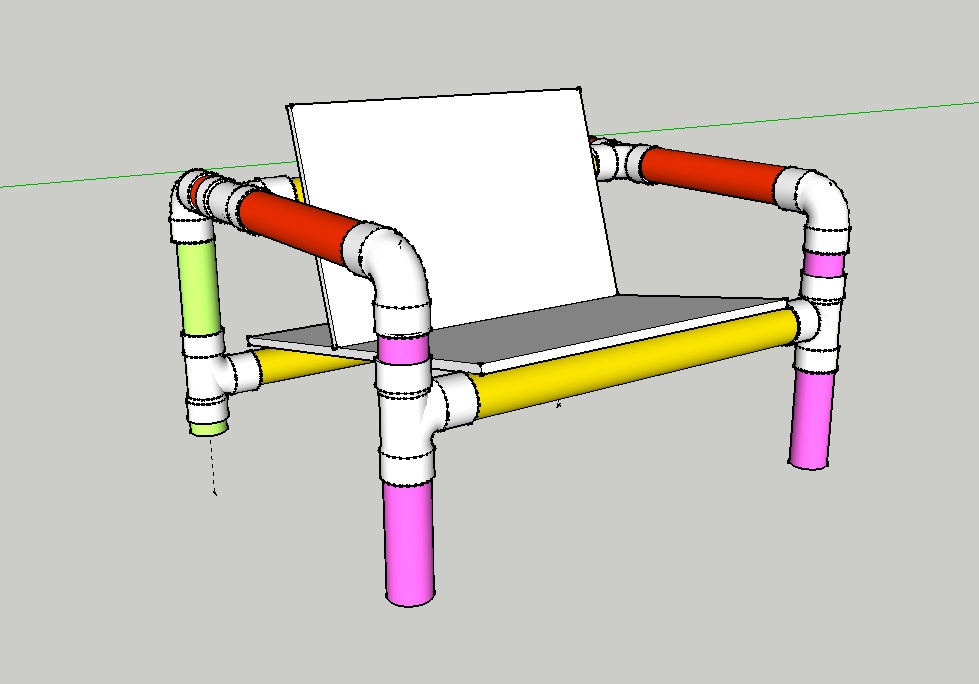 The armchair sketchup file Download
The armchair sketchup file with the dimensions for the construction.Download
If you build it, send me a little picture... A technology teacher from Tonnerre City (France, department 89), has built it with his students.