Automatic 3D generation under constraints
Thesis title: Virtual reality simulation kernel: "Egocentric walkthrough".
Supervision: Administrative: F.Benhamou, Scientific: E.Languénou and Frédéric Benhamou.
Procedure: thesis without scholarship interrupted after the 1st year (2000) .
A field of application of virtual reality that was poorly exploited concerns training and learning assistance. Virtual reality then shows its interest by allowing the control of each situation by the teacher. In particular, the real-time modification of the parameters according to the student's results is possible. Frank Jardillier's thesis focused on the study and design of a simulation kernel for virtual reality. The core helps in the design of specialized simulators, multi-user and supervised by a teacher. Based on constraint resolution, the simulation kernel guarantees the consistency of the 3D scene during changes requested by the teacher. A first prototype called "EGO" demonstrating the feasibility had been produced. It uses a notion of level of inconsistency, measuring the risk for a player to perceive a change of scene requested by the teacher, possibly without his knowledge. The design and generation of the three-dimensional scene is performed on the fly, following the movements of the players. A scenario language makes it possible to specify the wishes of the teacher. This approach privileges the definition of the world by a what-when rather than the traditional approach which uses the what-where.

---
We specify an egocentric scenario: example: "the player starts from a small square room, the player encounters 2 successive corridors, the player encounters a large room".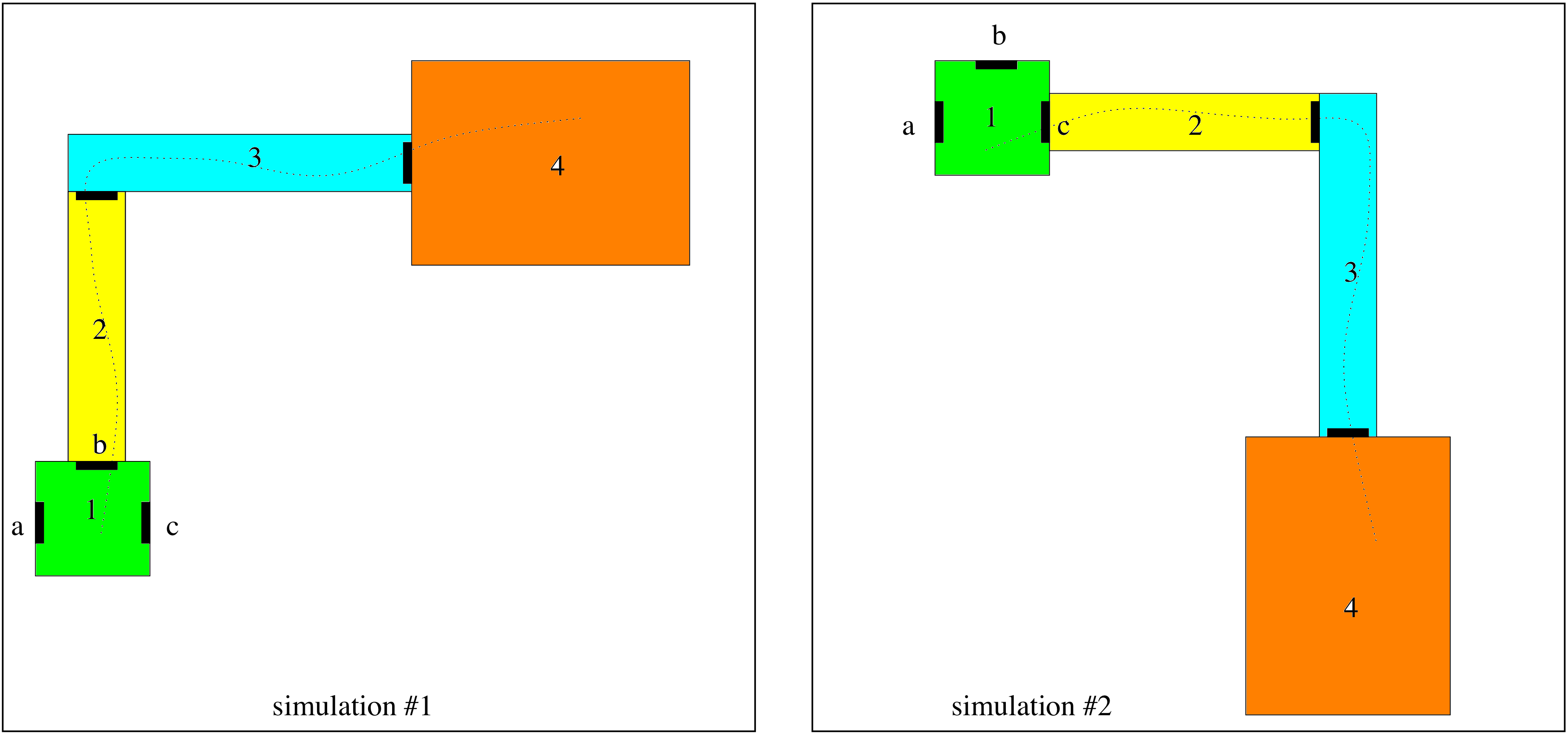 ---
Below are some thumbnails taken from a simulation for another scenario showing on-the-fly generation. We can observe the automatic generation, as the player moves within the 3D environment.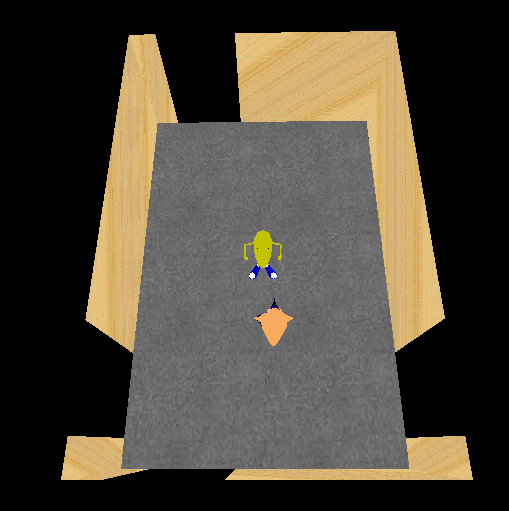 ---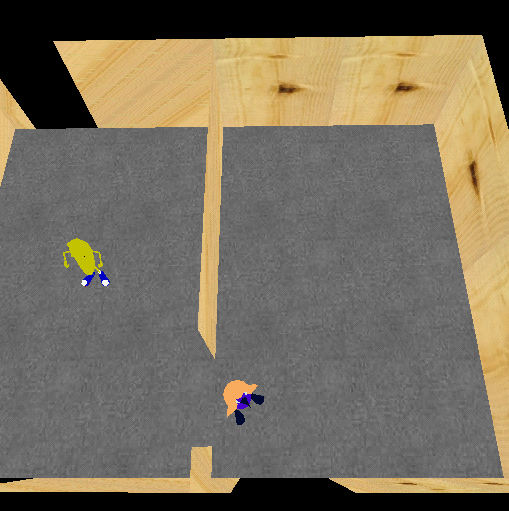 ---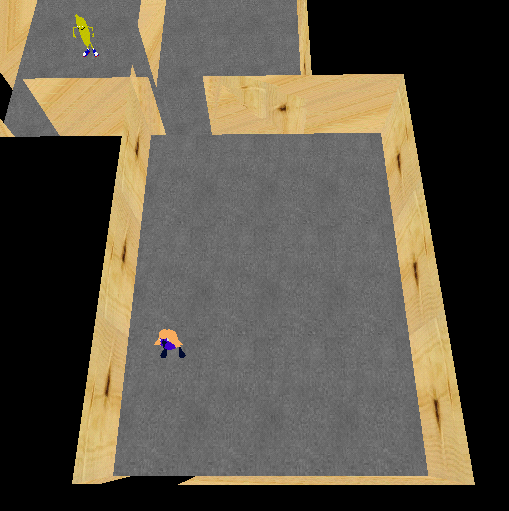 ---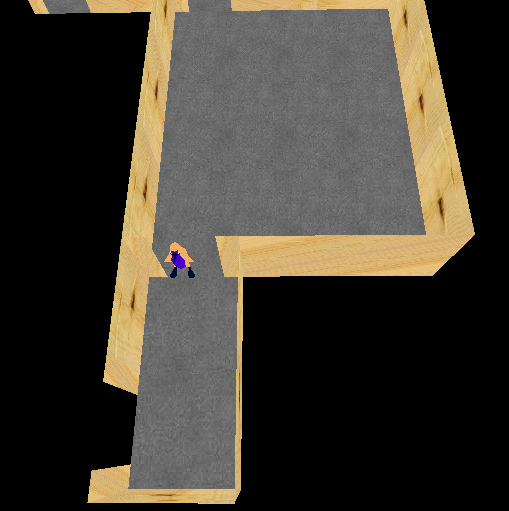 ---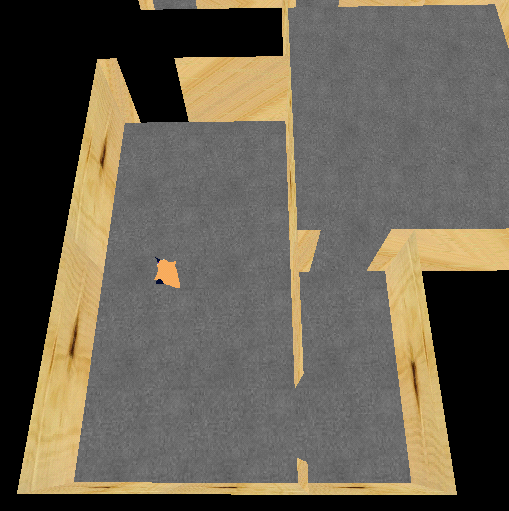 ---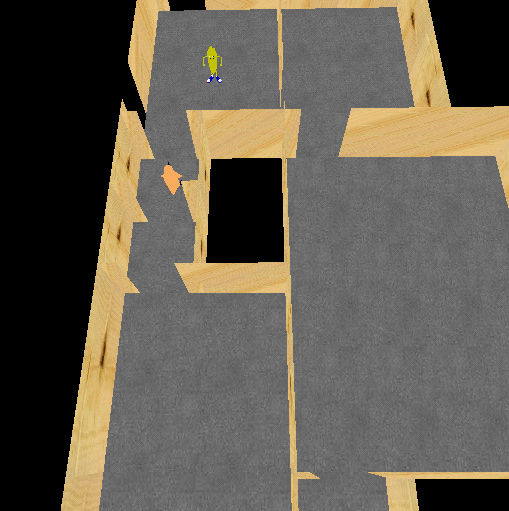 ---
---